Who could have predicted that after months of chronic depression, a boy named Ryan* would attribute the spark he needed to launch his recovery journey to a four-legged canine named Sydney.
Sydney was a certified therapy dog that had been coming to Rogers Behavioral Health's Oconomowoc campus as a part of the canine comfort program. On this day, though, Ryan's therapist asked if Sydney could participate in a more focused activity meant to encourage a specific behavior that would support Ryan's treatment goals.
During initial sessions, Ryan was encouraged to give Sydney commands as a part a game (sit, stay, leave it, and heel). Sydney's handler, Chris, along with Ryan's therapist were always present to supervise the interactions. After a few sessions, Chris explained how dogs show their emotions in different ways, just like humans. She was able to help Ryan identify subtle cues that Sydney was giving him and help him understand what they meant. Together with his therapist, Ryan learned that by changing his own behavior according to what Sydney needed, he was better able to get the desired response from her.
This connection helped Ryan understand how his emotions and behavior can change a situation and elicit a different response. Ryan quickly learned to give Sydney commands and take control of her with kindness and gentleness, rather than by acting out or yelling.
As Chris reflects, "Ryan was able to get Sydney to spin in a circle. Nobody was able to do that before! Ryan seemed very proud of his ability to connect with Sydney, and her happiness to be with him was his payback."
The idea of individual focused interactions is a part of a larger effort at Rogers called the Canine Assisted Intervention program.
The Canine Assisted Intervention program is 100% donor funded. Help ensure its future! Learn more.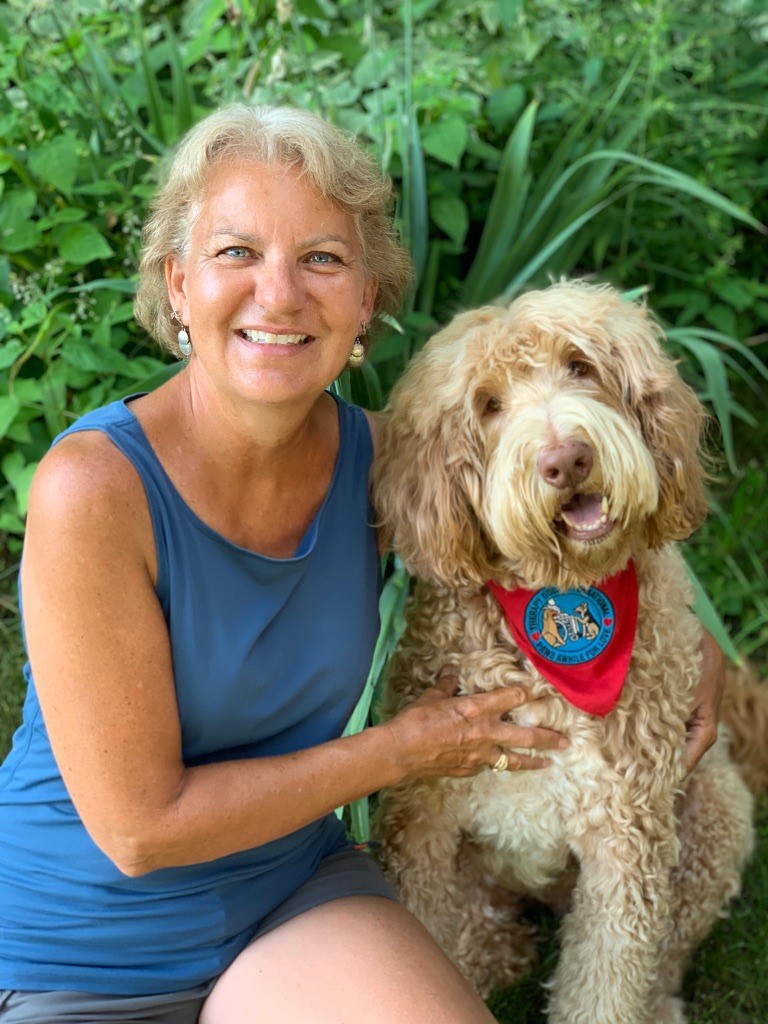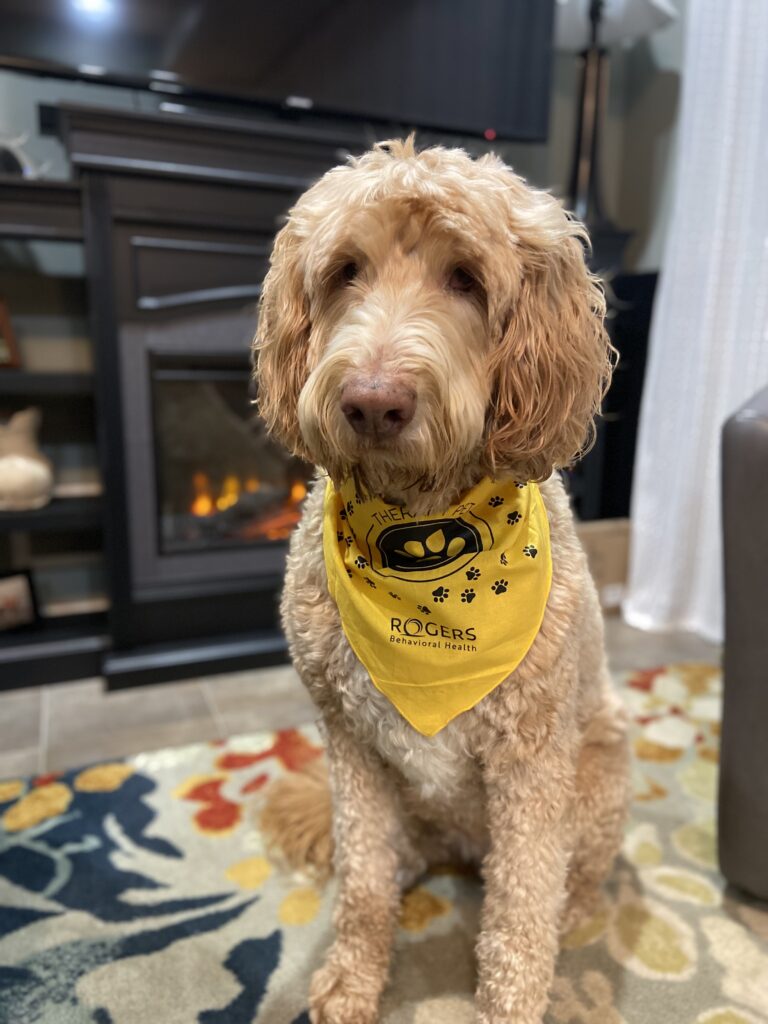 At the time this story took place, Rogers had just hired a staff member to help develop the program, and we were eagerly awaiting a trained facility dog whose sole purpose would be to concentrate on these one-on-one activities. Although the program was not yet fully up and running, we are thankful for Sydney's exceptional demeanor and the opportunity to pilot specific interventions that would help build the program.
"I saw Ryan grow tremendously during his time at Rogers," said Ryan's mom. "His treatment team was so attentive, and the therapy he received, like dialectical behavioral therapy (DBT) and cognitive behavioral therapy (CBT), helped him tremendously. I also know that his one-on-one time with Syndey gave him a sense of purpose that I had never seen before. By caring for Sydney, he learned how to care for himself."
Sydney had such an impact on Ryan that when he returned home, his parents let him pick out a puppy. For weeks on end, Ryan worked with a specialist to teach Oakley* the skills to become a support animal. Along with basic commands, Oakley learned how to perform grounding activities, such as applying pressure on Ryan's lap with his front paws and interrupting Ryan's need to rub his hands together when he feels anxious. Oakley knows to stick his nose between Ryans hands to help bring him back to the present.
"It's been over a year since Ryan left Rogers, and I'm happy to report that he's doing great!," reports Ryans mom, "He's in school and excelling, thanks to the skills he learned at Rogers, a sense of purpose that motivates him every single day, and the presence of his support animal by his side."
*Names changed for confidentiality. Story shared with permission.