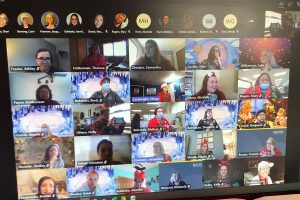 This holiday season, grateful staff at Rogers Behavioral Health have been showing their holiday spirit by donating to Rogers Behavioral Health Foundation's annual "Give for a Better Day" Holiday Gift Drive. Staff from a wide variety of departments, across all levels of care, have donated new, unused items or other monetary gifts – all of which go a long way in easing the challenge our patients face while being away from their families this holiday season.
These gifts help make the journey to recovery easier. Patients at any of our seven locations throughout the state will receive these donated items during the holiday season this year, courtesy of Rogers Foundation and our generous donors.
Here's what the staff members are saying about why they are inspired to participate in the gift drive:
I have a heart to help those in need, especially this time of year. I wanted to show my support to those who need it. I hope my small gifts make a difference; it came from my heart. – Nicole Stiemke, receptionis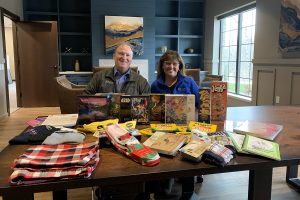 As is probably obvious by our employment at Rogers, we have a passion for helping those struggling with behavioral health issues. It's important for patients to know that others care about them especially when they are struggling at a time of year where most would like to be interacting with friends and family rather than seeking treatment. We hope these small items bring a smile to the patients when they receive them from their staff.
We thought it would be more fulfilling if we shopped together, so we picked a store we enjoy, Target, and made an event out of it. It's natural for many people to want to find items for the children and adolescents Rogers serves, so we were sure to include items for the adult clients as well like the socks, hats and pajama bottoms that were requested.
It feels good to be able to do a little something for those in need. It's what the holidays are all about and this is something we'll remember from this holiday season. – Dr. Brad Riemann, dhief clinical officer & Jill Riemann, clinical research coordinator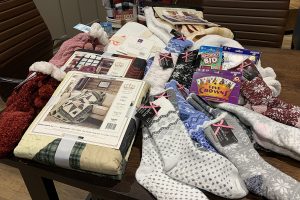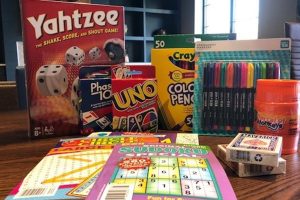 I enjoy giving and the holiday season is perfect to do this. I've worked 25+ years and know the residents enjoy and are surprised by the gifts given to them via Rogers Foundation. – Sue Benzine, RCS
I have been very blessed, and this is an easy and tangible way to pass along that blessing. I can imagine that being away from family during the holidays creates new and added challenges for our patients and clients. My hope is that these gifts can be used to foster a sense of connection, stability, and happiness. Happy to help! – Steve Fletcher, career planning and development consultant