At 6:50 am on June 7, 2022, Matthew Goodson arrived at the number one tee box at Blue Mound Golf and Country Club in Wauwatosa, Wisconsin, ready to play. As a PGA golf professional, Matthew knew that the day was going to bring about some unique challenges – mentally and physically.
On this particular morning, Matthew committed to playing 100 holes of golf as a participant in the Wisconsin Pro Golf Association's "100 Holes for 100 Years" charity campaign in celebration of the organization's 100th anniversary. Matthew spent weeks leading up to the event raising funds for two worthwhile charities: PGA Reach Wisconsin and his charity of choice, Rogers Behavioral Health Foundation.
Overall, Matthew raised $9,105 on his personal fundraising page, surpassing his goal by 14%. The funds were split evenly between the two organizations.
"I chose Rogers as my charity of choice because mental health is a very important cause to me and organizations like Rogers have had a significant impact on my life," said Matthew, "Participating in this event was a way to feel like I'm kind of giving back to a lot of people who helped me get to a better place."
Proceeds from the campaign ensure that patients with limited resources and insurance coverage have the opportunity to complete their treatment process at Rogers Behavioral Health. The Foundation offers Patient Care Grants to help cover the cost of treatment as well as Angel Fund gifts to assist with personal needs that may affect a patient's ability to focus on recovery.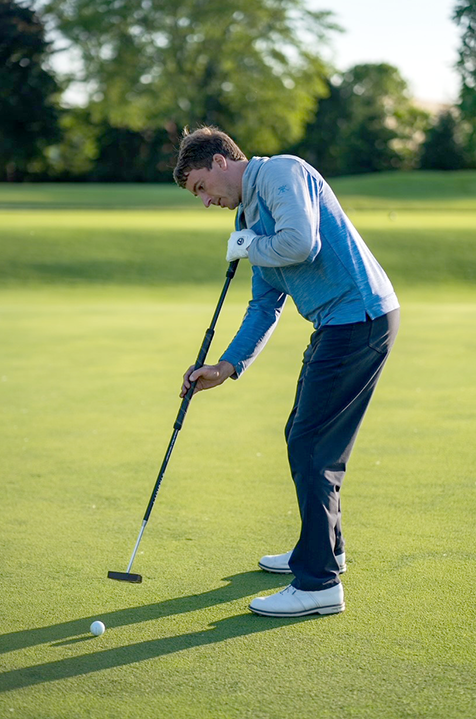 Prior to June 7, the most golf Matthew played was 54 holes in a single day. However, that day, he almost doubled it. After 12 hours and 15 minutes, Matthew sunk his last putt of the day, but his donation continues in the hearts of the patients and families who received the gift of a better day, thanks to his efforts.
Interested in creating your own special event fundraiser in support of Rogers Foundation? Learn more HERE or contact Linda Schieble to talk more about how your next event can be one that gives back!