When it came time for Catholic Central High School in Burlington, WI to select a recipient for the proceeds of their annual Halloween Ghoul Gram fundraiser, Rogers Behavioral Health was a natural fit.
"Many of the students in our Faith in Action Team (FIAT) were in my Social Justice class last year. They learned about different walks of life and the challenges people face," explained FIAT Advisor Margot Hayes. "Several of the girls gave an oral report on the section of our population struggling with mental health challenges. They focused on the increase of behavioral health issues since the COVID 19 pandemic." 
CCHS is a relatively small, close-knit school of 127 students where people have bonded like family. Over the years, there have been students that have found help with their mental health challenges at Rogers. This has left an impact on students and staff alike.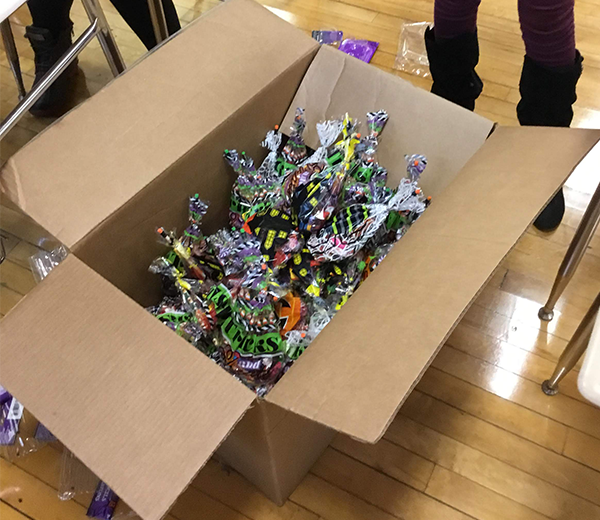 Margot said that CCHS students are keenly aware of mental health issues, and they felt Rogers could best use the donation. "I am so proud that they were able to raise $800 from selling Halloween Ghoul Grams to benefit your holiday gift drive."


---
"Give for a Better Day" Angel Fund Drive
Rogers Foundation's Angel Fund provides patients and families in need going through treatment at any of Rogers Behavioral Health's locations across the country with personal neccessities.
Gifts from the community can ease stress, not only during the holiday season, but year-round. Donations of new, unused items or monetary gifts are greatly appreciated!
Consider organizing your own gift drive by collecting items at your place of business or work or simply purchase items from our Amazon wish list and have them shipped directly to the Foundation for distribution.
Amazon Angel Fund Gift List – purchase items and send them directly to Rogers.
Questions? Contact Linda Schieble.