Rogers Behavioral Health Foundation is proud to have dedicated employees, donors, advocates, and friends who stand together in observing National Recovery Month each September. This month holds significant importance as it commemorates the inspiring stories of individuals who have embarked on the path to recovery from mental health and substance use disorders. Rogers Foundation plays a vital role in this journey by offering hope and support through initiatives like capital projects and stigma reduction programs as well the Angel Fund and Patient Care Grants.
National Recovery Month, inaugurated by SAMHSA in 1989, serves as a poignant reminder of the triumph of the human spirit over adversity. It serves to increase awareness about mental health and addiction and pays tribute to those who have conquered these challenges.
Throughout National Recovery Month, Rogers Foundation reaffirms its commitment to the cause and celebrates the ways our mission makes a difference.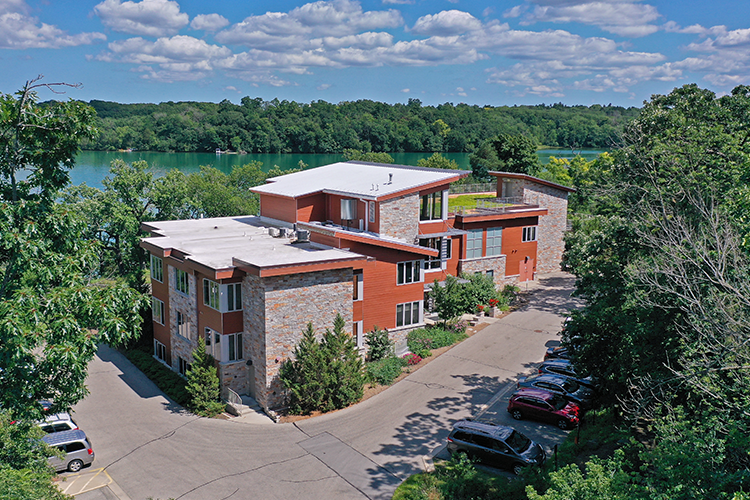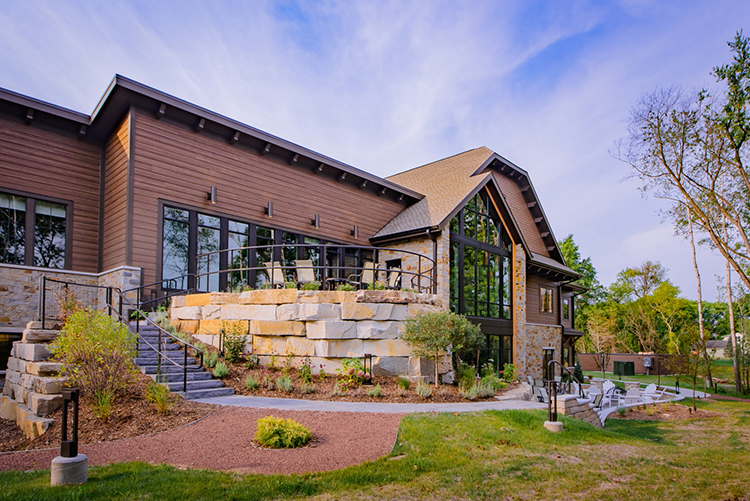 The Herrington Center for Mental Health and Addiction Recovery and Ladish Co. Foundation Center stand as examples of one of the ways in which the Foundation is dedicated to supporting individuals pursuing recovery from substance use disorders, as each building was made possible by donations to Rogers Foundation.
In 2009, Rogers Behavioral Health opened the doors to a new, state-of-the-art facility for residential Mental Health and Addiction Recovery services Rogers' main campus in Oconomowoc. Then, in 2021, Rogers opened the Ladish Co. Foundation Center, also located on Rogers' main campus in Oconomowoc. Thanks to the extraordinary generosity of donors, the Ladish Center allows Rogers to extend additional support to people in recovery by hosting Herrington's Family & Friends programming, which focuses on educational activities for loved ones of patients in Herrington. The building is also home to nine weekly support group meetings, including Alcoholics Anonymous and Al-Anon family groups. These support groups provide a sanctuary where experiences are shared, connections are formed, and the reassuring message resounds – together, we can overcome the challenges that mental health and addiction present, standing shoulder to shoulder.
Angel Fund and Patient Care Grants
In addition to these capital projects, Rogers Foundation takes immense pride in our Patient Care Grant and Angel Fund programs. These initiatives directly support patients in treatment at Rogers, including those in the Mental Health and Addiction Recovery programs across the system. Patient Care Grants ensure that individuals who meet financial and clinical requirements receive the comprehensive care they require for the amount of time necessary to achieve long-term recovery, despite limited insurance coverage and financial means.
Similarly, the Angel Fund is used to help patients and their families in financial stress cover expenses related to treatment, such as hotel expenses for patients without housing or for families visiting a patient, living expenses to cover the cost of bills when a patient experiences lost wages, travel expenses to get to and from Rogers, and even supportive and sober living for patients to continue their care beyond Rogers.
Aside from financial assistance, Rogers Foundation actively promotes understanding and compassion, fostering an environment where individuals feel safe seeking help and support. Nearly one-third of Americans have worried about others judging them when they told them they have sought mental health services, and over a fifth of the population have even lied to avoid telling people they were seeking these services. Rogers Behavioral Health and Rogers Behavioral Health Foundation work to eliminate the stigma surrounding mental illness and addiction through community collaborations aimed at highlighting effective treatment and recovery practices. The Foundation supports the Up to Me program in the community and online. In these classes, individuals explore the transition towards strength-based self-stories, pros and cons of disclosure and a helpful process of decision-making about whether, to whom, and how to talk about one's experiences.
Unite with Rogers Foundation
National Recovery Month not only underscores the profound significance of support networks but also emphasizes the fact that individuals become immeasurably stronger when united. It's a beautiful reminder that hope is the cornerstone of recovery. At Rogers Foundation, our commitment to fostering hope runs deep and we've been fortunate to witness the profound transformation brought about by our work.
The Foundation invites you to become part of this remarkable journey during National Recovery Month and beyond. Your support will help sustain life-saving services, offering hope to countless individuals on their path to recovery. Together, we can fortify the foundation of hope and healing for those in need. It is with heartfelt gratitude that we thank you for your support of our mission and of those in recovery from alcoholism and addiction.
Contact us at infofoundation@rogersbh.org or 262-646-1646 to make a donation or learn more about how you can make a difference!
To learn more about the impactful work that Rogers Behavioral Health (rogersbh.org) and Rogers Behavioral Health Foundation (rogersbhfoundation.org) undertake, we encourage you to explore our websites. There, you'll find detailed information on the various initiatives and programs that are making a profound difference in the lives of individuals seeking recovery.