Give joy. Give kindness. Give hope. Host a gift drive for patients at Rogers Behavioral Health.
Donations of new, unused items help equip children, teens, adults receiving care at Rogers with a variety of items to enhance their journey to recovery. Holding a gift drive at your place of work, community organization, or school is a great way to bring much-needed awareness to the cause of mental health and much-needed items for patients at Rogers.
Please let us know when you plan on holding a gift drive and which Rogers' location you'd like to support. Direct questions to Linda Shieble in the Foundation office at linda.schieble@rogersbh.org.
Post a flyer of the wish list next to a drop box (barrel, box, etc.). Invite your friends or colleagues to bring in items during a designated timeframe. Have the items delivered to the Rogers' location of your choice.
Collect cash gifts from others, and then purchase wish list items directly from the Amazon Wish List. Have the items shipped directly to the Rogers' location of your choice.
Send your friends or colleagues the link to the Amazon Wish List of your choice. Invite them to purchase items on their own and ship to your designated Rogers' location.
Our patients have special requirements based on their behavioral health care needs. Extra caution must be used when purchasing gifts. Please consider the following:
Ages 10 years and up
All items must be new/unused
No games with themes of violence
No latex or sharp edges
Anyone can host a gift drive! Here are a few examples:
Individuals
Businesses and corporations
Schools and school organizations (ex. National Honor Society, Student Council, etc.)
Churches and youth groups
Community service clubs (Women's Club, etc.)
Retailers
Fitness clubs
Annual friend/family gatherings
And many more!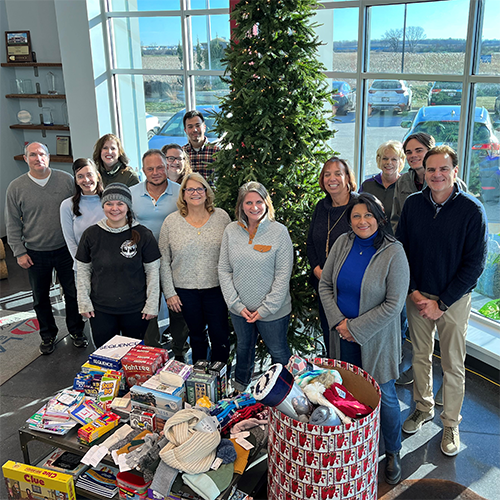 The 2023 Holiday Gift Drive is going on now and concludes the end of November. All donations must be received by December 1 in order to inventory and distribute gifts accordingly.*
The holidays can be an especially difficult time for patients at Rogers Behavioral Health due to being away from their loved ones and experiencing the challenges that come with mental health and addiction treatment.
Send a message of kindness to those who need it most! Your donation serves as a source of warmth and compassion during what can often be a lonely time of year.
Download 2023 Holiday Wish List flyer.
Purchase wish list items directly from Amazon. Go to the "gifts and registry" area in your Amazon account. Search for Rogers Behavioral Health Foundation in the Holiday Gift List category. At check-out, choose to send items to yourself or directly to the Rogers location of your choice.

Wish list items include: Art supplies, Kinetic sand, mindulness coloring books, seasonal clothing, fuzzy socks, board games, brain puzzles (Sodoku, crossword, etc.), $10 gift cards (Target, Walmart, fast food, etc.)
*PLEASE NOTE: The Foundation makes every attempt to distribute an equal amount of gifts to patients within our home-base of Wisconsin. Any unused gifts from the Holiday Drive will continue to be given to patients by their clinical team after the season is over. Donations to Rogers' locations outside of Wisconsin will be distributed to patients under the discretion of that location's clinical team.

Holiday Drive Examples: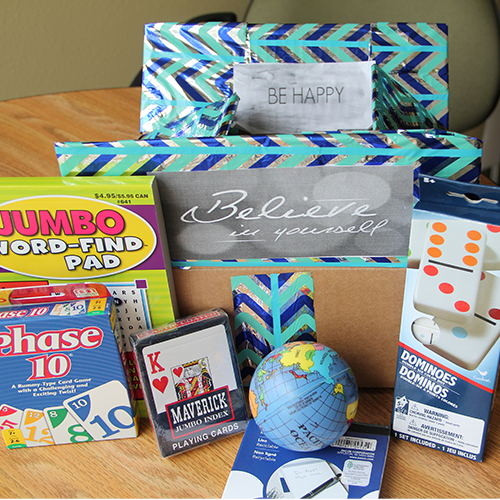 Help fill the emotional toolkit for patients at Rogers! The use of play and games in therapy is proven to be an effective way to help cope with intense emotions and behaviors. At Rogers, patients learn how everyday items can be used as tools to calm their minds and bodies.
Coping Skills Wish List flyer coming in early 2024!

Wish list items include: squish balls, brain puzzles, cards, journals, mindfulness coloring books, art supplies, board games, origami books, stuffed animals, Kinetic Sand, and Silly Putty.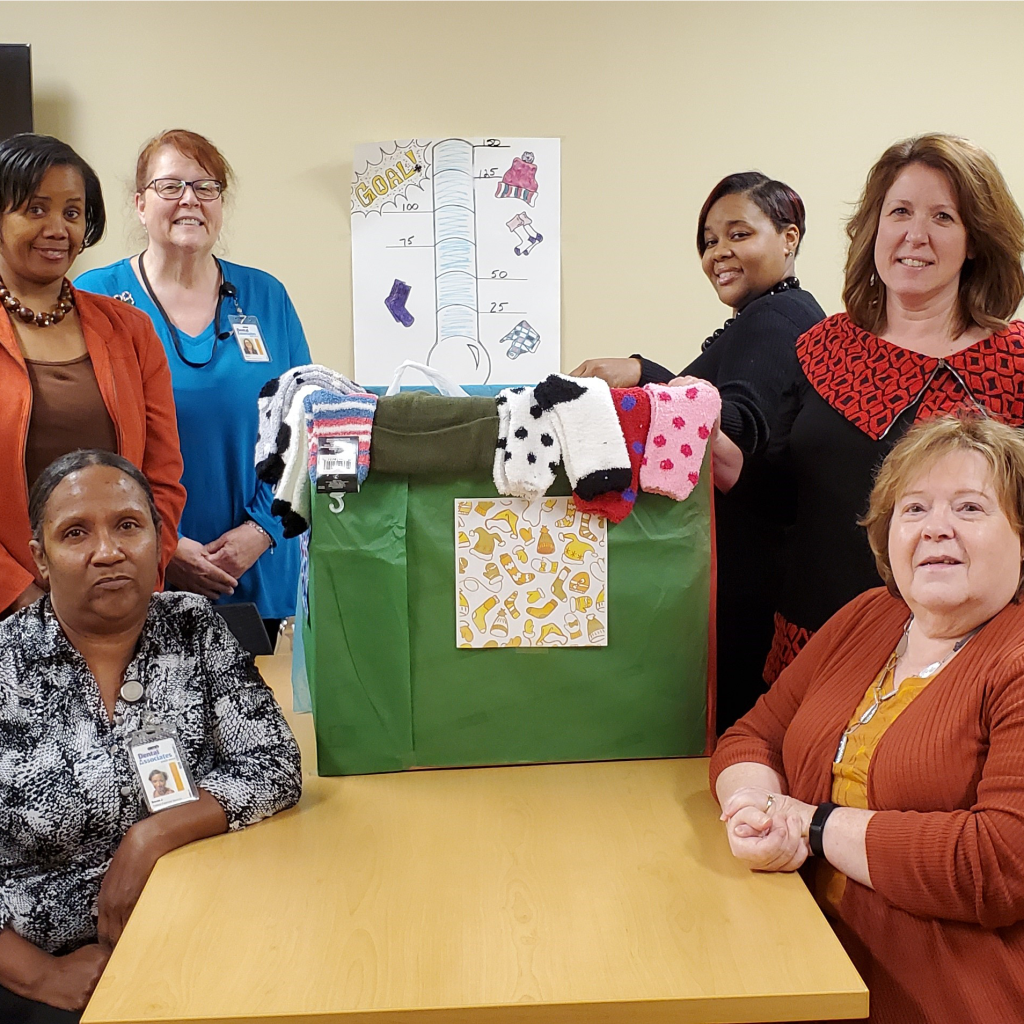 Gifts of clothing, school supplies, and daily necessities fulfill personal needs that can help ease some of life's burdens.
Small things can make a big difference when all your energy is focused on getting well. Your gifts go a long way in easing stress and overcoming financial burdens that often come with being in treatment.
Help make the treatment experience more comfortable on a personal level.
Angel Fund Wish List flyer coming in ealy 2024!

Wish list items include: athletic socks and shorts, leggings, t-shirts, sweatshirts, seasonal apparel, $10 gift cards (Target, Walmart, restaurants), school supplies, backpacks, toothbrushes, stuffed animals, hair ties and accessories